Archive for the Society category
May 21st, 2013
Every once in a while, you should watch this: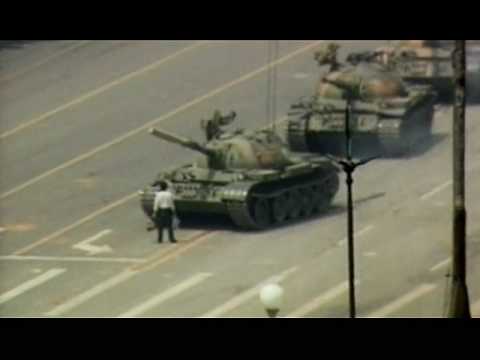 March 24th, 2013
The guy who happily used hate as a campaign tactic backs off a bit:
GOP strategist Karl Rove says he can imagine a Republican candidate in the next presidential campaign supporting gay marriage.

The statement from the former adviser to President George W. Bush appears to acknowledge that opposition to gay marriage has waned in some conservative circles.

Sen. Rob Portman, R-Ohio, announced last week that he now supports gay marriage after learning one of his sons was gay.

Rove's comment was part of a panel discussion on ABC's "This Week." He did not elaborate.
While the rapid pace of change has surprised even the most optimistic among us, the long game has never really been in question.  Alas, I'm pretty comfortable betting that, Virginia – a bastion of backwardness – will be among the last places to come around, when it comes to the law.  Remember, this is the place that fought interracial marriage all the way to the Supreme Court.
(And lost.)
January 9th, 2013
So Virginia's favorite emissary from the Dark Ages, Del. Bob Marshall, is back in Richmond and ready to push guns into our schools. So Del. Marshall knows the law when it comes to guns, right? Check this out, from last month:
For the record, you can take an online class and you do not need to be fingerprinted (in fact, Del.Bob Marshall voted to repeal that requirement just last year). Further, you do not need to show any kind of proficiency with a firearm in order to get a concealed carry permit. Finally, the online class? Is a rather unfunny joke. 

The quality of Virginia's legislation and legislators is on full display here.
Update:
To save readers the trouble of verifying the above, here are the requirements for residents, as set out by the Virginia State Police (emphasis supplied):
Application for a Concealed Handgun Permit

Any person 21 years of age or older may apply in writing to the clerk of the circuit court of the county or city in which he or she resides, or if he is a member of the United States armed forces, the county or city in which he is domiciled, for a five-year permit to carry a concealed handgun.

[ . . .]

The court shall require proof that the applicant has demonstrated competence with a handgun and the applicant may demonstrate such competence by one of the following, but no applicant shall be required to submit to any additional demonstration of competence:

Completing any hunter education or hunter safety course approved by the Department of Game and Inland Fisheries or a similar agency of another state;
Completing any National Rifle Association firearms safety or training course;
Completing any firearms safety or training course or class available to the general public offered by a law-enforcement agency, junior college, college, or private or public institution or organization or firearms training school utilizing instructors certified by the National Rifle Association or the Department of Criminal Justice Services;
Completing any law-enforcement firearms safety or training course or class offered for security guards, investigators, special deputies, or any division or subdivision of law enforcement or security enforcement;
Presenting evidence of equivalent experience with a firearm through participation in organized shooting competition or current military service or proof of an honorable discharge from any branch of the armed services;
Obtaining or previously having held a license to carry a firearm in this Commonwealth or a locality thereof, unless such license has been revoked for cause;
Completing any firearms training or safety course or class, including an electronic, video, or on-line course, conducted by a state-certified or National Rifle Association-certified firearms instructor;
Completing any governmental police agency firearms training course and qualifying to carry a firearm in the course of normal police duties; or
Completing any other firearms training which the court deems adequate.

A photocopy of a certificate of completion of any of the courses or classes; an affidavit from the instructor, school, club, organization, or group that conducted or taught such course or class attesting to the completion of the course or class by the applicant; or a copy of any document which shows completion of the course or class or evidences participation in firearms competition shall constitute evidence of qualification under this subsection.

No applicant shall be required to submit to any additional demonstration of competence, nor shall any proof of demonstrated competence expire.

[  . . . ]

The court shall issue the permit within 45 days of receipt of the completed application unless it appears that the applicant is disqualified.
Want an example of the kind of online class we're talking about?  Check out VAGunTraining.com, where $25 and less than 25 minutes (the video itself is 17:28) will get you a certificate acceptable for a concealed carry permit.  From their FAQ:
Can I really get a Virginia Concealed Handgun Permit by just taking this class?

Just like any other training recognized by the state, you will still need to apply at your local courthouse and pay the appropriate fees. You must also pass the required background check conducted by your local courthouse. Our training satisfies the competency requirement for obtaining a Concealed Handgun Permit in the state of Virginia.

Is your class state recognized?

Yes. Virginia residents are able to obtain a Concealed Handgun permit by using our state-recognized class to prove firearm competency. You will still need to apply at your local courthouse and pass a background check.

So I can get a Virginia Concealed Handgun Permit without firing a gun?

Yes. The law requires passing a safety class that meets certain requirements. Our class meets and exceeds these requirements so firing a handgun is not required.
Think this might be too much?  No worries:
How hard is the test?

If you watch our video, the test will be incredibly easy for you to pass even if you have no prior firearm experience. We have a 99.9% first time pass rate.

If I fail the test, can I retake it for free?

Yes, you may retake the test as many times as you it takes for you to pass the exam free of charge. If you fail, we encourage you to rewatch the video.
This hasn't always been the case, in Virginia.  Not too long ago, you did actually need to demonstrate competence at a range, and get fingerprinted (in Arlington, at least).  Now?  Well.
Don't you feel safer knowing that anyone with $25 and no serious record can carry around a deadly weapon in his pocket?
August 12th, 2012
There's so much to unpack here, and I while I'm not up for doing that right now, it's so compelling that I want to pass it on:
For most workers, there is no such thing as the long term. As sociologist Richard Sennett put it in his book The Corrosion of Character: The Personal Consequences of Work in the New Capitalism, the post-Fordist worker "lives in a world marked … by short-term flexibility and flux … Corporations break up or join together, jobs appear and disappear, as events lacking connection." (30) Throughout history, humans have learned to come to terms with the traumatic upheavals caused by war or natural disasters, but "[w]hat's peculiar about uncertainty today," Sennett points out, "is that it exists without any looming historical disaster; instead it is woven into the everyday practices of a vigorous capitalism."
I can't imagine that even the most aggressive proponent of The Market(TM) would argue with this (tho' I'd expect they'd point to some as yet unseen upside of mobility and efficiency).  And truly, who reading this could argue with the following?
The consequence of the normalisation of uncertainty is a permanent state of low-level panic. Fear, which attaches to particular objects, is replaced by a more generalised anxiety, a constant twitching, an inability to settle. The uncertainty of work is intensified by digital communication technology. As soon as there is email, there are no longer working hours nor a workplace. What characterises the present moment more than our anxious checking – of our messages, which may bring opportunities or demands (often both at the same time), or, more abstractly, of our status, which, like the stock market is constantly under review, never finally resolved?
It's very tempting (and even somewhat justified) to respond to that with a flip "First world problems!" statement.  But that doesn't address the real claim.  While I don't think the interjection of atheism is helpful in the following, the central thrust of it is dead on:
Campagna's call for a "radial atheism" is based on the recognition that the precariousness that cannot be eliminated is that of life and the body. If there is no afterlife, then our time is finite. Curiously, however, we subjects of late capitalism act as if there is infinite time to waste on work. Work looms over us as never before. "In an eccentric and an extreme society like ours," argue Carl Cederström and Peter Fleming in their book Dead Man Working, "working has assumed a universal presence – a 'worker's society in the worst sense of the term – where even the unemployed and children become obsessed with it." (2) Work now colonises weekends, late evenings, even our dreams. "Under Fordism, weekends and leisure time were still relatively untouched," Cederström and Fleming point out. "Today, however, capital seeks to exploit our sociality in all spheres of work. When we all become 'human capital' we not only have a job, or perform a job. We are the job."
Seriously, step back and think of that.  While I feel like I could argue about slight exceptions and exemptions, the core of it?  Has no answer.  What comes next?  Echos deeply, for many of us:
Given all of this, it is clear that most political struggles at the moment amount to a war over time. The generalised debt crisis that hangs over all areas of capitalist life and culture – from banks to housing and student funding – is ultimately about time. Averting the alleged catastrophe (of the end of capitalism) will heighten the apocalyptic temporality of everyday life, as the anticipation of catastrophe gives way to a sense that we are already living through the catastrophe and it, like work, will never end.
Yeah.
But it goes beyond work:
 The consequence is a strange kind of existential state, in which exhaustion bleeds into insomniac overstimulation (no matter how tired we are, there is still time for one more click) and enjoyment and anxiety co-exist (the urge to check emails, for instance, is both something we must do for work and a libidinal compulsion, a psychoanalytic drive that is never satisfied no matter how many messages we receive).
Here's a secret.  One of the most calming things I know is the closing of the doors on an aircraft.  When that happens, it's a raising of drawbridges, a closing of doors, an acceptable ceasing of activity.  It's often preludes the most productive times I have.
But really?  It's meaningless. I should be able to create those conditions on my own, no?  What stops me from raising the drawbridge, closing the doors, and ignoring the world for a bit?
Nothing.
Well.
Except for everything.
August 6th, 2012
Continuing on a theme:
"Basically, saying "both sides do it" is a form of trolling. In almost every case, when a Very Serious Person says "both sides do it," "both sides are to blame" or any of its variants, it is to shut down discussion, not to bring it to a deeper, more nuanced level. (There are exceptions, but they are few. We'll delve into this further in future posts.) Obsessing about "tone" and other cosmetics serves the same function. 'Sensible Centrism' is very popular because it gives the appearance of wisdom, objectivity, independence, impartiality and so on without having to commit to much of anything."
August 2nd, 2012
This explains it, top to bottom:
"This isn't about mutual tolerance because there's nothing mutual about it. If we agree to disagree on this issue, you walk away a full member of this society and I don't. There is no "live and let live" on this issue because Dan Cathy is spending millions to very specifically NOT let me live. I'm not trying to do that to him."
And really, it's helpful to see what kind of people will go out of their way to support bigotry.  It's more than one might guess, nevermind might hope.
July 12th, 2012
As an Arizona- born native?  I think Gov. Jan Brewer and these law enforcement clowns should be ashamed of themselves.  You'd hope that they'd want to do something useful with their lives.  But, no. The guy in this video?  Helps illustrate what a bunch of halfwit clowns they are:
May 17th, 2012
As you've certainly heard by now, Bigot Extraordinare Rep. Bob Marshall and the clown show that is the Virginia GOP continued Virginia's grand tradition of hatefulness when:
[T]he judicial nomination of Mr. Thorne-Begland, a former Navy fighter pilot who is gay, was sabotaged by an ugly campaign of homophobic bigotry led by Virginia Republicans. In a vote at 1 a.m. Tuesday, the GOP-dominated House of Delegates, with an avowed homophobe leading the charge, killed his candidacy, thereby ensuring that Virginia state courts remain free of openly gay judges.
The usual attempts to obfuscate and cast doubt upon the reasons behind the vote have quickly made their appearances, of course.  While Virginia's got a well established tradition of narrow-mindedness and willingness to use the power of the state to discriminate, one thing it simply cannot stand is actually labeling these actions for what they are.  Waldo Jaquith does a great job of sorting out the vote here.