Yep, the Republican Party is putting George "I Still Eat Ham Sandwiches" Allen up on stage as part of a rally in Fairfax aimed at drawing minorities to the Republican Party. Do you think he's going to bring the noose he used to keep in his office with him? Is he going to welcome all the brown Virginians he sees to the Real America?
Hilarious.
Update: I'd completely forgotten about the video about George Allen and his love for black people. Give it a watch: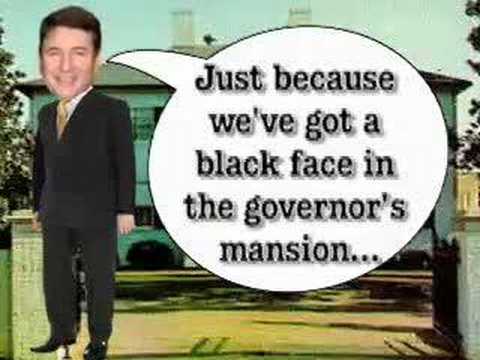 I know, this was mighty white of me, wasn't it?